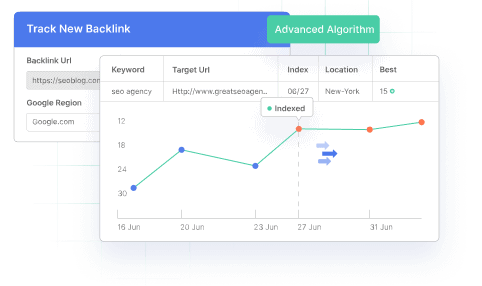 Link Tracker Pro utilizes an advanced technology that can detect which of your backlinks are toxic or healthy, via an advanced algorithm that we took more than 1 year alone to develop!

Add your backlinks to the platform as soon they are created and let our software analyze the fluctuation on your ranking as soon your links get indexed. Our algorithm also detect Google dance pattern which provide a higher level of accuracy.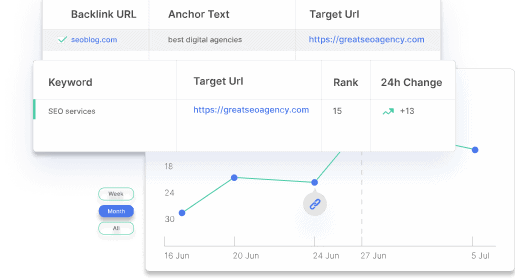 Link Tracker Pro is the only software that maps your backlinks with your keywords. That means that you can see on your ranking historical graph automatically when a backlink has been indexed and targeting the same page as your keyword.

This way, you can see easily when you have a ranking fluctuation and if this is caused by a backlink you have built.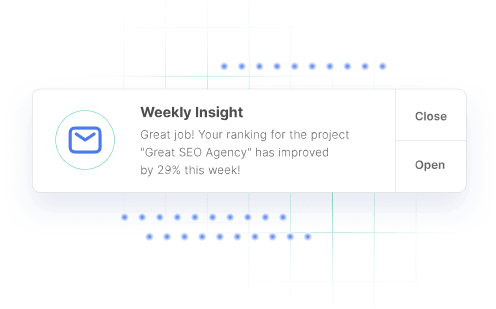 Receive every week an email of your campaigns performance that will include our special recommendations based on your campaign results. With the help of our recommendations, you will increase the ranking of your targeted keywords.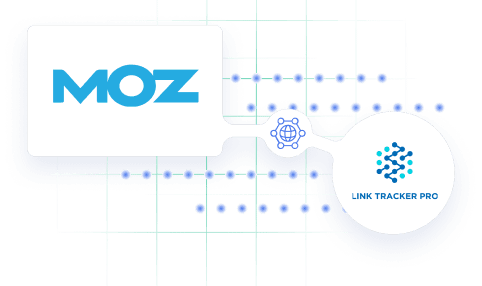 Integrate your MOZ account to Link Tracker Pro and get your Domain Authority (DA) and Page Authority (PA) metrics directly in your backlinks campaigns.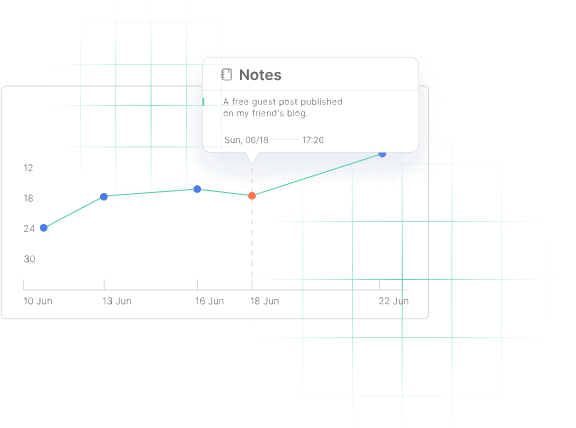 Keep track of everything with our powerful notes system. Don't forget any change anymore!